ALL OF US AT LENSOLOGY are dedicated to providing stunning images in multiple areas of photography, while also providing first class customer service and engaging in an empathic way with all of our clients.
In our home town of LA, we are a full service company, offering our clients associated services, such as high volume event printing, high end Photo Booth, roving photographers, step and repeat, video services etc. In other US cities we offer event photography and videography.
Lensology's photographers are fully vetted and are long relationship professionals. Many, including our founders, have been published around The Globe in such prestigious media as Hello, People Magazine, The New York Post and beyond.
CORPORATE EVENT PHOTOGRAPHY
Decades of experience in the unforgiving world of photo-journalism where often, key shots are obtained in a few short seconds under extreme pressure, make Lensology your obvious go-to for corporate photography.
Our promotions industry background, understanding of brand marketing and our punctuality and professionalism are once again key.
Our comfortable respect when dealing with a top shelf CEO, a celebrity, or a humble valet helps us blend in to YOUR event while we acquire the images the you need to help your business hit warp speed.
Our growing photographer network in cities around the USA can often service a Nationwide organization in multiple cities, making your hiring and billing a snap.
LIFE EVENT PHOTOGRAPHY
Lensology photographers understand our function at personal events such as party photography, weddings and religious event photography, family event photography etc. We also understand the IMPORTANCE of your life events, and make it our mission to become part of the event atmosphere without disturbing the dynamic created by the chemistry of the guests themselves, while capturing the key moments that YOU create to give you the awesome lasting memories you deserve.
Punctuality and professionalism are key, and our easy and fun interaction with guests helps to create photos that would not normally happen without the best professional event photography.
HEADSHOT AND COMMERCIAL
Whether you are selling the talents of your staff or the products you create Lensology can make the images POP! At our premises, or at your location we can bring studio lighting and our creative eye to you, and help you bring your vision into The World.
Business head-shots, from single heads to as many as you have in your company, workflow sessions, interiors and exteriors of your property and premises….we've got your back!
The digital age – can sometimes make it confusing to choose photography due to the influx of so many inexperienced budget services. Don't risk disappointment when it comes to your memories or your business, and partner with the photography service that stops time….at all the right moments.
Lensology are – Gareth Thomas and Cholla Thomas between them accumulating decades of photographic, logistic, organizational, and marketing experience and skills.
When they aren't out and about giving 110% to their clients, they like beach and forest walks with their beautiful Australian Labradoodle Ziggy Stardust.
Their valued team members and friends include top photographers David A, Jon S, Meredith C, Becky S, Natasha M, Sayre B, Martin F and Phil P……so far. (We exclude surnames as our competitors are always on the hunt for photographers like ours).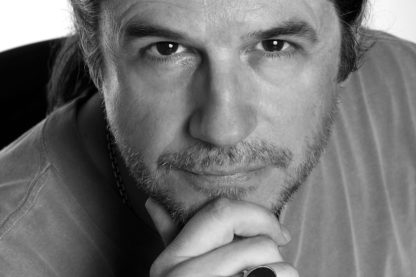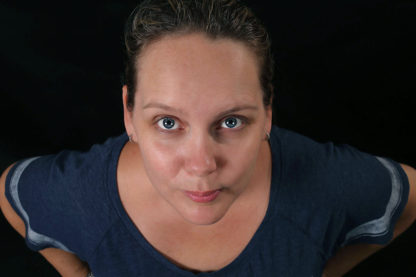 Victoria B.
Global New Store Openings Coordinator / Forever 21 Fashion
We used Lensology at an in store event; extremely professional, punctual, and did great work. Will definitely hire again!
Emily H.
Visual Merchandising Manager North America / Charlotte Tilbury Beauty
Great work! Great communication and quality of photos! Would definitely use Lensology again.
Dan T.
Booker / Grand Kerygma Feast USA
Very Professional! Simply awesome to work with!
Great experience all round. Lensology were awesome, prompt and efficient and were able to engage the crowd at the event to create an awesome portfolio of pictures. Great job!
We are comfortable operating day or evening, over multiple time zones and sourcing high quality photographers from our network of talent in multiple US cities and beyond.
Please check out our Reviews page to see some of the buzz we're making, and our Portfolios to see some of the quality images we've been shooting.
We respect Our Clients and welcome any feedback and suggestions so please use our Contact page to tell us what we're doing right or what we can improve on.
Lensology is headquartered in LA, and currently services greater Los Angeles and Ventura to Long Beach CA, Miami to Palm Beach FL, New York NY, Boston MA, Austin TX, the list goes on.
Lensology is proud to support The Green Lifestyles Network, The ASPCA and The St Jude's Childrens Cancer Hospital.
Lensology is a member of WPPI and NPPA.
Website by Lensology.